14 SEPTEMBER 2020

PLANTATION INDUSTRY & COMMODITY MINISTER VISITS TO LADANG LGM BUKIT IBAM

Y.B. Dato' Dr Mohd Khairuddin Aman Razali trip was accompanied by Deputy Secretary-General (Plantation & Commodity) Mr Mad Zaidi Mohd Karli, LGM Chairman Y.B. Dato' Hj. Ahmad Nazlan Idris, Director General of LGM Y.H Dato' Dr Zairossani Mohd Nor, LGMPC Chairman Tn. Hj. Muhammad Ismi Hj. Mat Taib, LGM BOD and Executive Officers of LGM and LGMPC.

In the visit the Minister and the group were briefed regarding Ladang LGM Bukit Ibam performance, Rubber Processing Center (PMG) and new replanting area. Y.B. Dato' Dr Mohd Khairuddin Aman Razali also launched the new product by LGM named RRIM Hydrobest.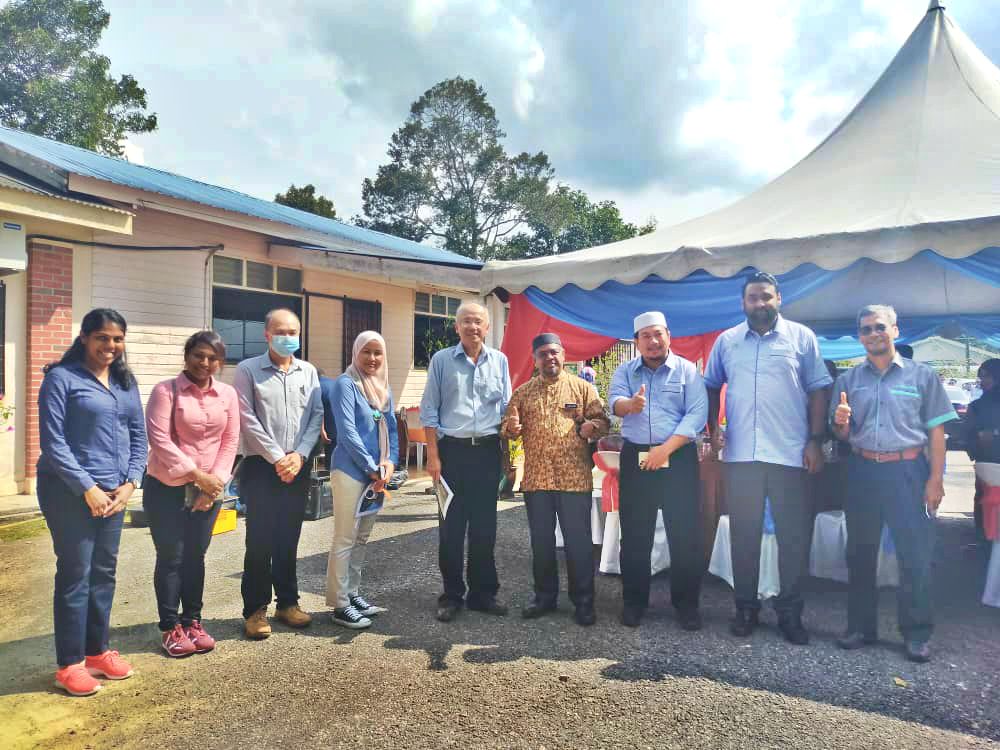 Mr Minister with LGMPC Chairman, BOD, Senior Managers & Managers. From Right: Operation Manager En Zulkurnain, LGMPC BOD Mr Nurul Islam, LGMPC
Chairman Tn.Hj. Muhammad Ismi, Minister Y.B Dato' Dr Mohd Khairuddin, LGMPC CEO Mr Kong Hock Yew, LGMPC COO Pn. Suhaini, GTACR Senior Manager
Mr. Chin Hon Meng, HR Senior Manager Pn. Usahananthini & Legal Manager Pn. Revathi.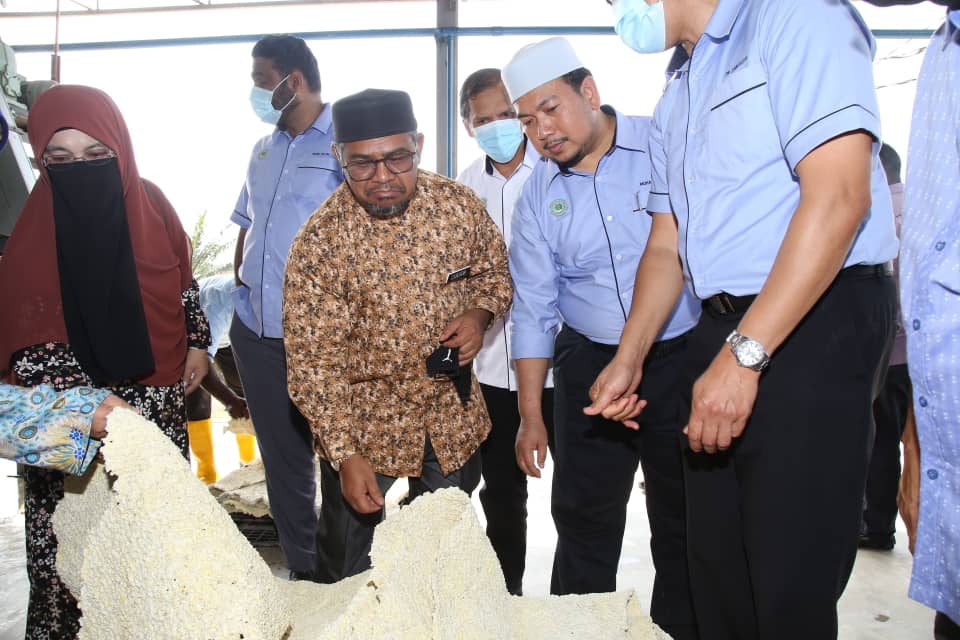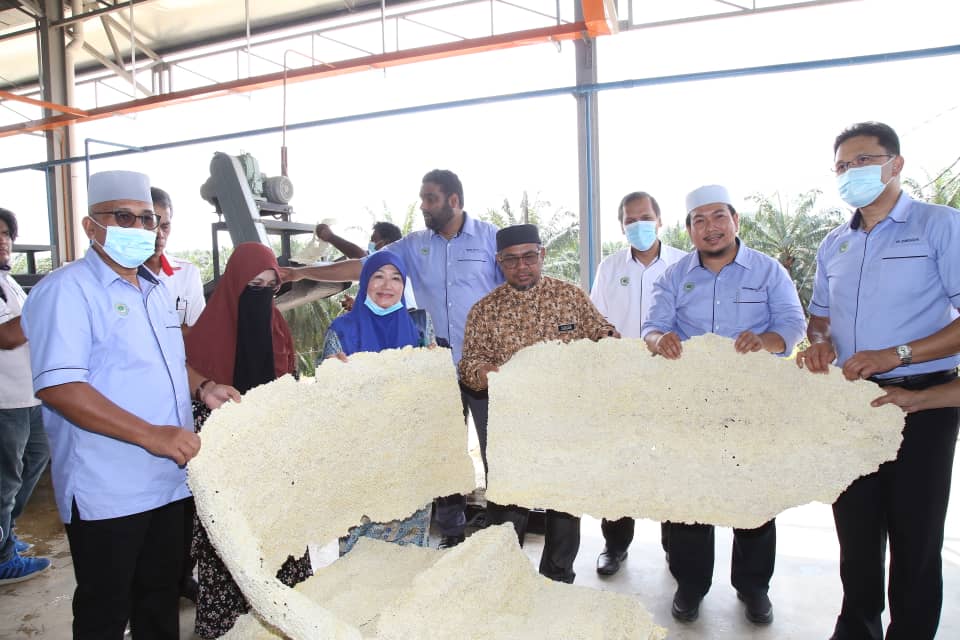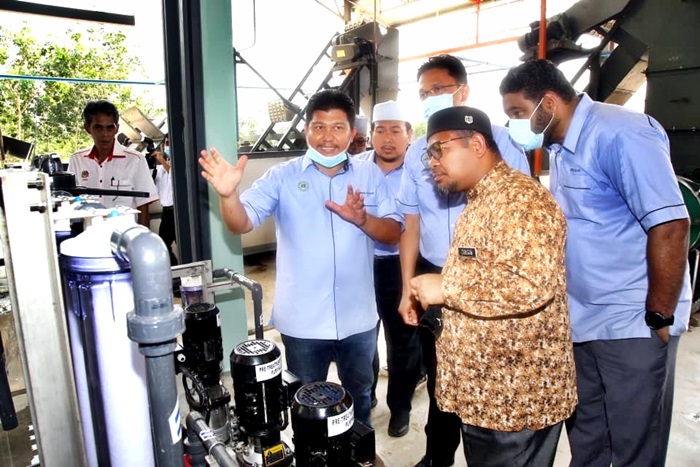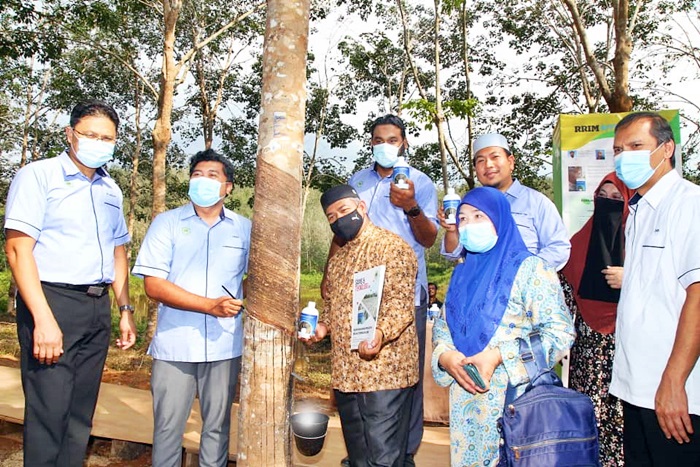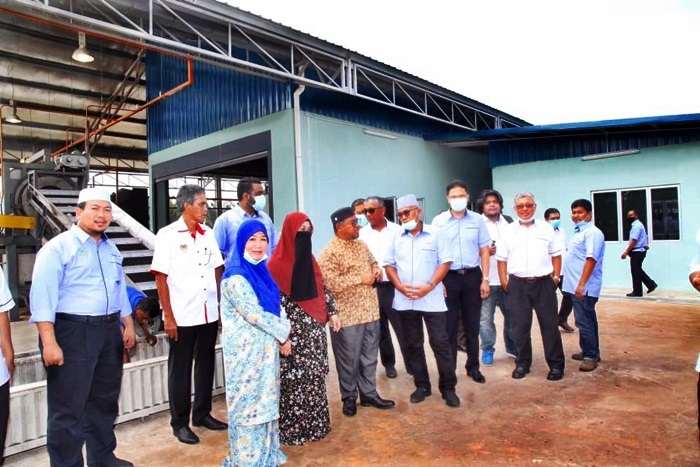 Tn. Hj. Ismi presented gifts to the Minister at the end of his visit.